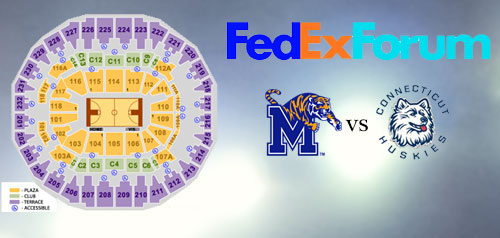 Hurry and reserve your seats at a special discounted price, only available today!
Click here to purchase discounted special Terrace Level tickets for $20 (regular price $30) and the regular Terrace Level tickets for $25 (regular price $35) for Thursday's 6pm game against UConn. This deal is for today only – January 15, 2014. For more information visit: GoTigersGo.com.
This is the first game UConn has played the Tigers in Memphis, so let's show the Huskies how much the Tiger Nation supports their team. Go Tigers!