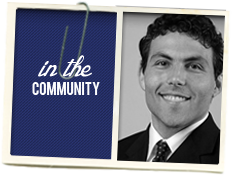 "Winning is hard."

"One of the things I like to say is the 'Five Ps': Proper Preparation Prevents Poor Performance."

"This isn't my team. This is our team, the community's team, the fans' team, the player's team."

"Age is a number. Age is overrated. If we were worried about age, Obama wouldn't have been elected, Tiger Woods wouldn't be doing what he's doing."

"I believe the best way to live your life is to be positive."

"Memphis you take an 'Loss', people are devastated. They're sick to their stomach. They take it like a coach. That's the big difference. There are very few programs that are similar to here, the investment that they have to the team."

"I took the names off the back of the jerseys; I locked them out of the locker room. I stopped feeding them hot meals, gave them a ham-and-turkey on white bread and bag of chips, wouldn't give them anything with the name of Memphis on their practice gear -- anything -- because I wanted them to understand ... that game is not acceptable."

"This is a total team….When you lose that falls on the coach. Players win games; coaches lose games. I've always said that to the guys, and I believe that."

"Can't tell you how much watching Lute Olson every day helped me"

"I remember being in the fifth grade and I'm watching a Lakers-Celtics game in my parents' bedroom and I thought then, 'I want to coach'."

"The foundation of all excellence is positive belief."

"I try not to cuss, I won't say I don't slip, but when I do I get upset at myself."

"I didn't get my (undergraduate) degree in 2 1/2 years and my master's in one without having great time-management skills. I have sacrificed sleep, making sure that we are prepared to go. We will be prepared."

"I'm jacked, ready to rock and roll. I'm not much of a sleeper, and I don't drink coffee either. I'm a high-energy guy. I love life. I'm a morning guy. I believe the best way to live your life is to be positive. From there, we'll take the next step."

Coach Pastner understands the importance in giving back to the community. That's why he is personally and actively involved with Wings Cancer Foundation Bet Against Breast Cancer, Make-A-Wish Foundation, the Ronald McDonald House of Memphis, and Le Bonheur and St. Jude Children's Hospitals.
MLGW and MIFA, along with Memphis Mayor A.C. Wharton and Coach Pastner, encourages Memphians to "Share the Pennies". This voluntary program allows MLGW customers to round their bill up, giving the extra pennies to MIFA's Project CARE. The funds will be awarded to qualified elderly and/or disabled customers to assist with emergency energy efficiency repairs to their homes. Learn more here: Share the Pennies
January 2013: Coach Pastner participated in the 2013 Infiniti Coaches' Charity Challenge to help earn donations for Le Boehner Children's Hospital. Congratulations to Coach Thad Matta of Ohio State! His $100,000 donation went to Ronald McDonald House Charities Central Ohio.
University of Memphis Tigers Basketball Coach Josh Pastner recently visited Central High School to tape radio and television commercials promoting Memphis City Schools' Universal Breakfast Program. Pastner and Dr. Vista Suarez (below), the Executive Director of the MCS Division of Nutrition Services, appeared in the commercials, along with several MCS students, to encourage students to eat the free, nutritious breakfasts that are offered at every Memphis City School, every school day.
September 2012: Co-Hosted Wings Cancer Foundation Bet Against Breast Cancer 2012 Fundraiser
February 2012: Was a special Call In for 21st Annual Ronald McDonald House Radiothon
January 2012: He participated in the "Coaches' Charity Challenge" and represented Le Bonheur Children's Hospital. However, Thad Matta/Ohio State won the challenge and Infiniti donated $100,000 to his selected charity, Ronald McDonald
House Charities of Central Ohio.
September 2011: Co-Hosted Wings Cancer Foundation Bet Against Breast Cancer 2011 Fundraiser
Spring 2011 He donated his lucky charm, his Fireworks of Hope tie, during the Tigers C-USA and NCAA tournament runs. All funds raised went to St. Jude Children's Hospital.
2011 Mid-South Susan G. Komen Race for the Cure honorary chairperson