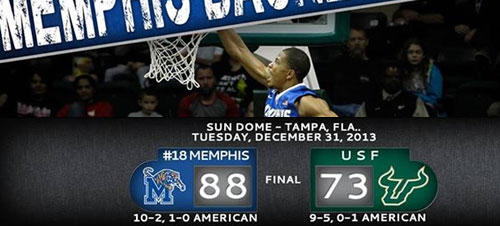 Memphis Triumphs Over USF

Memphis wins against USF with a score of 88 to 73. Go Tigers and Happy New Year!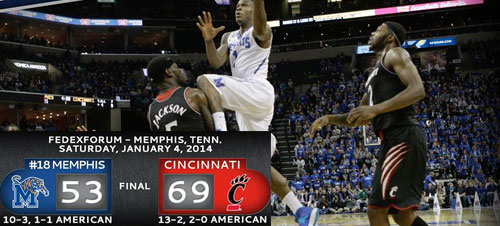 No. 18 Memphis Tigers fall to No. 24 after the highly anticipated game against Cincinnati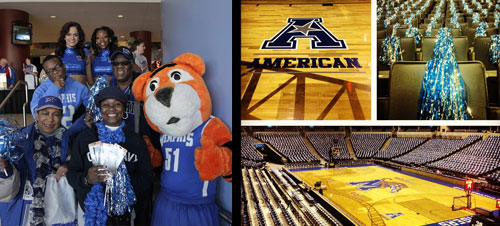 The Memphis Tigers Welcome Our 4 Millionth Fan
On Saturday, the Tigers reached the 4 million mark for home attendance in the 21st century. Congratulations to Bwana Hollowell and her family for becoming Memphis Tiger's 4 millionth FAN!
She received courtside tickets and was recongized during the first half by Athletic Director Tom Bowen.
We are the 5th school in the country to receive this outstanding record. Who's ready for 5 Million??
The INFINITI COACHES' CHARITY Challenge 2014
Starting January 6th, voting for Coach Pastner will get him one step closer to winning $100,000 for St. Jude Children's Research Hospital. To learn more: The INFINITI COACHES' CHARITY Challenge 2014
To Vote: Go to ESPN.com/INFINITI